Big Beehive Lookout, Lake Louise, Alberta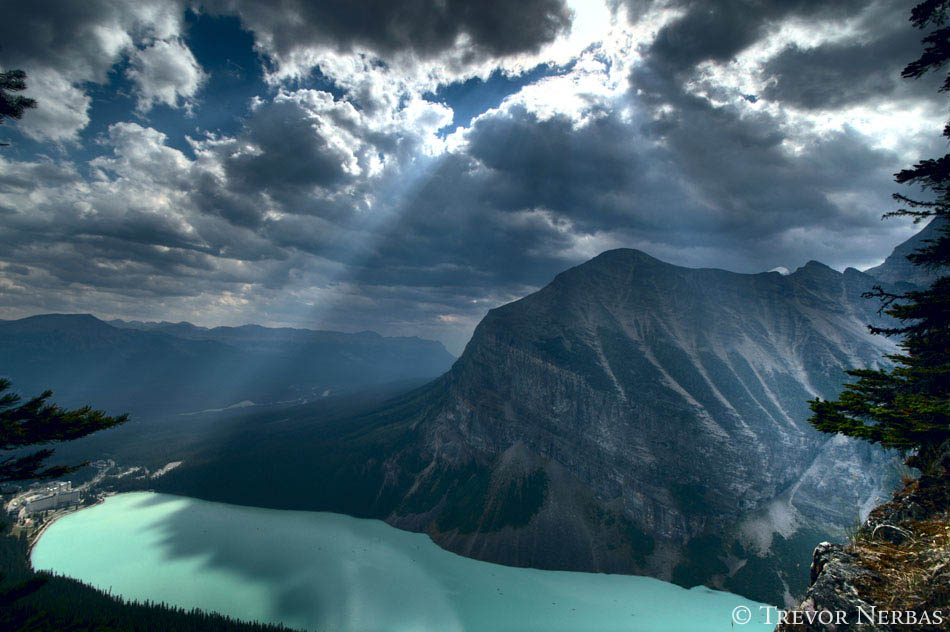 Big Beehive Lookout @ Lake Louise, Alberta: 2006.08.29
Looking down on Lake Louise from the Big Beehive... it sure looked like a storm was rolling in, however it seemed to pass by.. but made for some interesting lighting :). I could hear thunder from here, as I walked to the Victoria Glacier (next image) I realized the thunder was avalanches off the glacier -- absolutely amazing!
Look closely on the lake, the small specks are people canoeing; also note the shadows, try tracing back their origins (ie. mountain/clouds).
This image is possibly my favorite as it solidified my interest in photography.
More Photos: