Lake Louise, Alberta, Canada -- Morning Reflections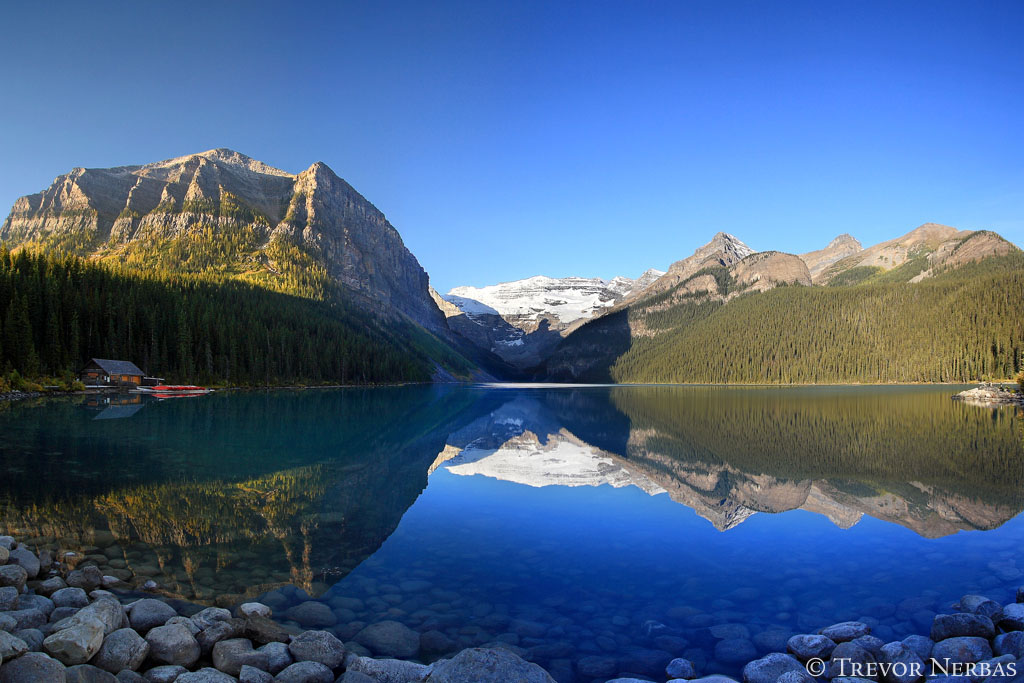 Lake Louise Reflections: 2008.09.17
You can see the reflections if you get to the lake within the first hour of sunrise. The reflections don't last long, as the sun rises the lake will become a very teal colour, wind disrupts the reflections and this area becomes flooded with tourists. It's worth getting up early to see. Reflections are entirely real.
Image is a composite of 9 images: three images taken in portrait position stitched together to produce the super-wide view, about 140degrees wide, and three exposures per image which I hand blended in photoshop. It is otherwise impossible to get such a wide view and balanced exposure with one image.
*This is one of my favorite images in print, it really does look countless times better printed. I use a metallic paper for this print, the sunlight on Fairview mountain appears nearly holographic, jumping off the page.
More Photos: