Moon Over Mt. Victoria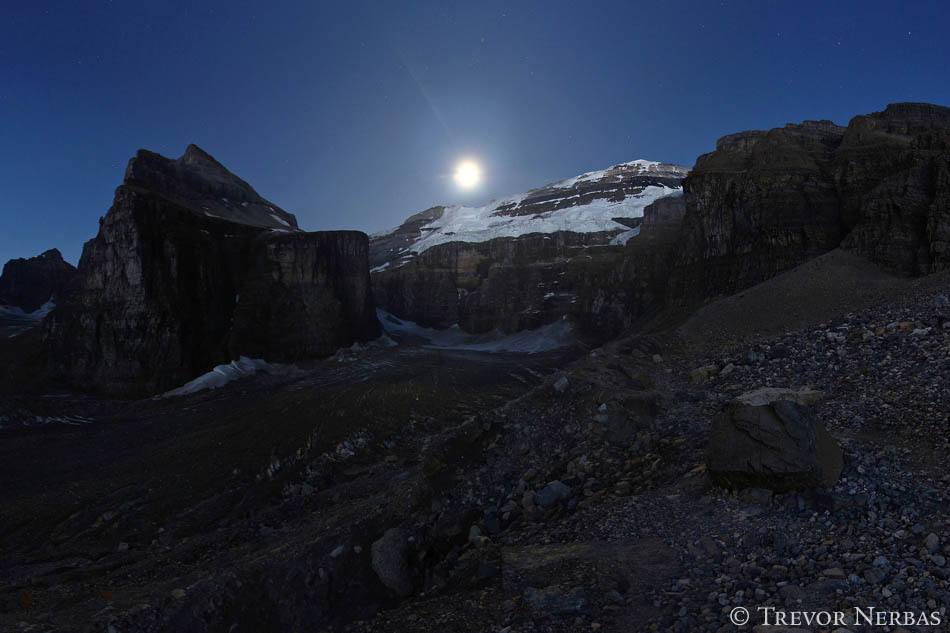 Moon Over Mt. Victoria @ Lake Louise, Alberta: 2009.08.08 (4:15AM)
I spent the night here to capture this shot, I underestimated how cold it gets in the Rockies in a summer evening -- I now understand the importance of a wind breaker! Getting through the cold was much worth this shot.
I could hear rocks falling throughout the night; the scree seen along the rocky mountains is a result of their deterioration. I enjoyed listening to the distant rocks fall while watching the lights of the luxerious Fairmont chateau go out.
Read more about my overnight trip here.
More Photos: